Plastic bottles are one of the most common plastic trash people encounter today. I wanted to give a second life to plastic trash by cutting, coloring, and hanging the material. Because it does not have a clear resemblance of what it is at one sight, the viewer does not know what the installation is made out of until the person gets very close towards it.
The goal of this project is to create an installation that has no resemblance of the original medium.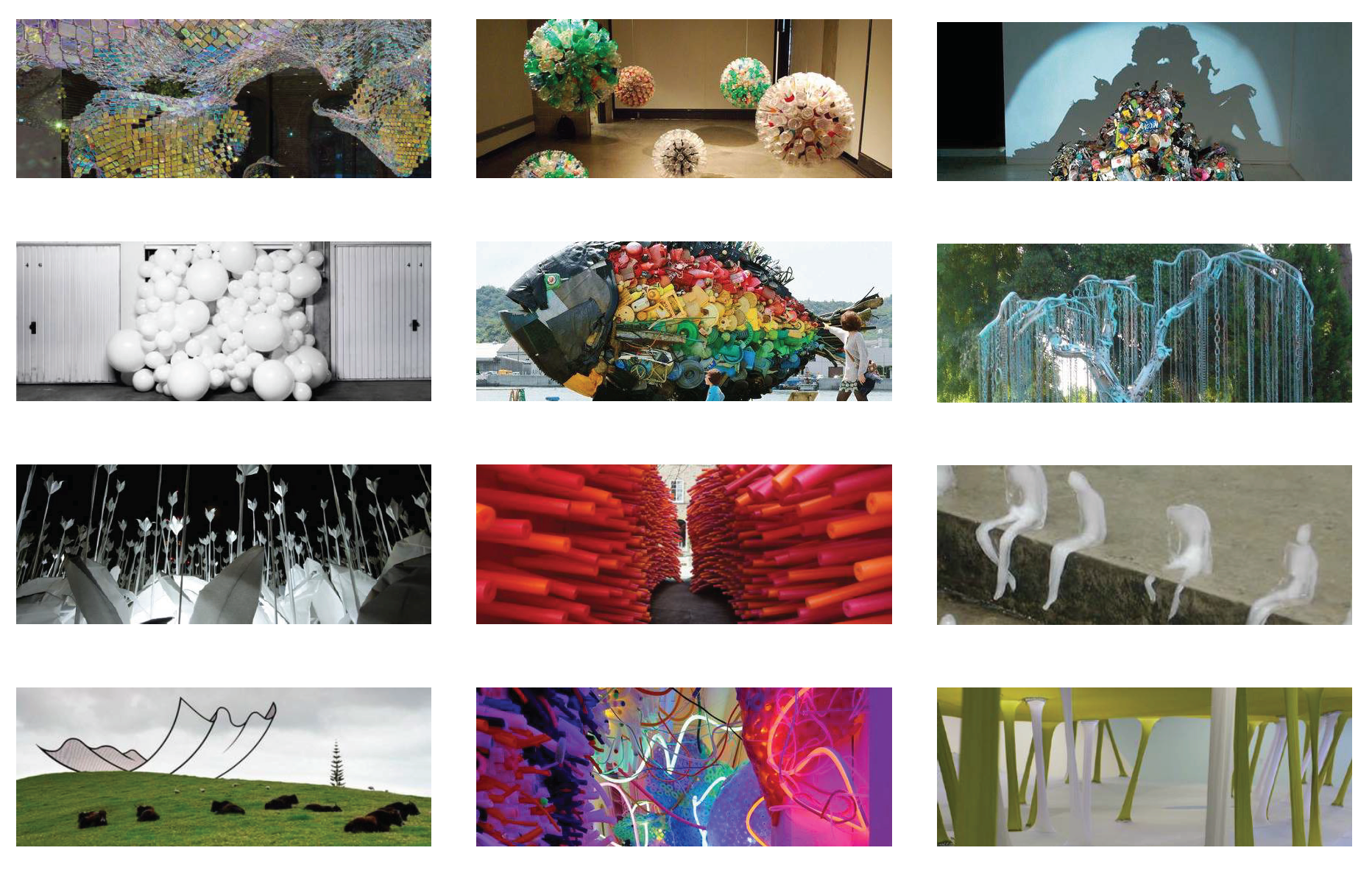 02. Sketches + Initial Concept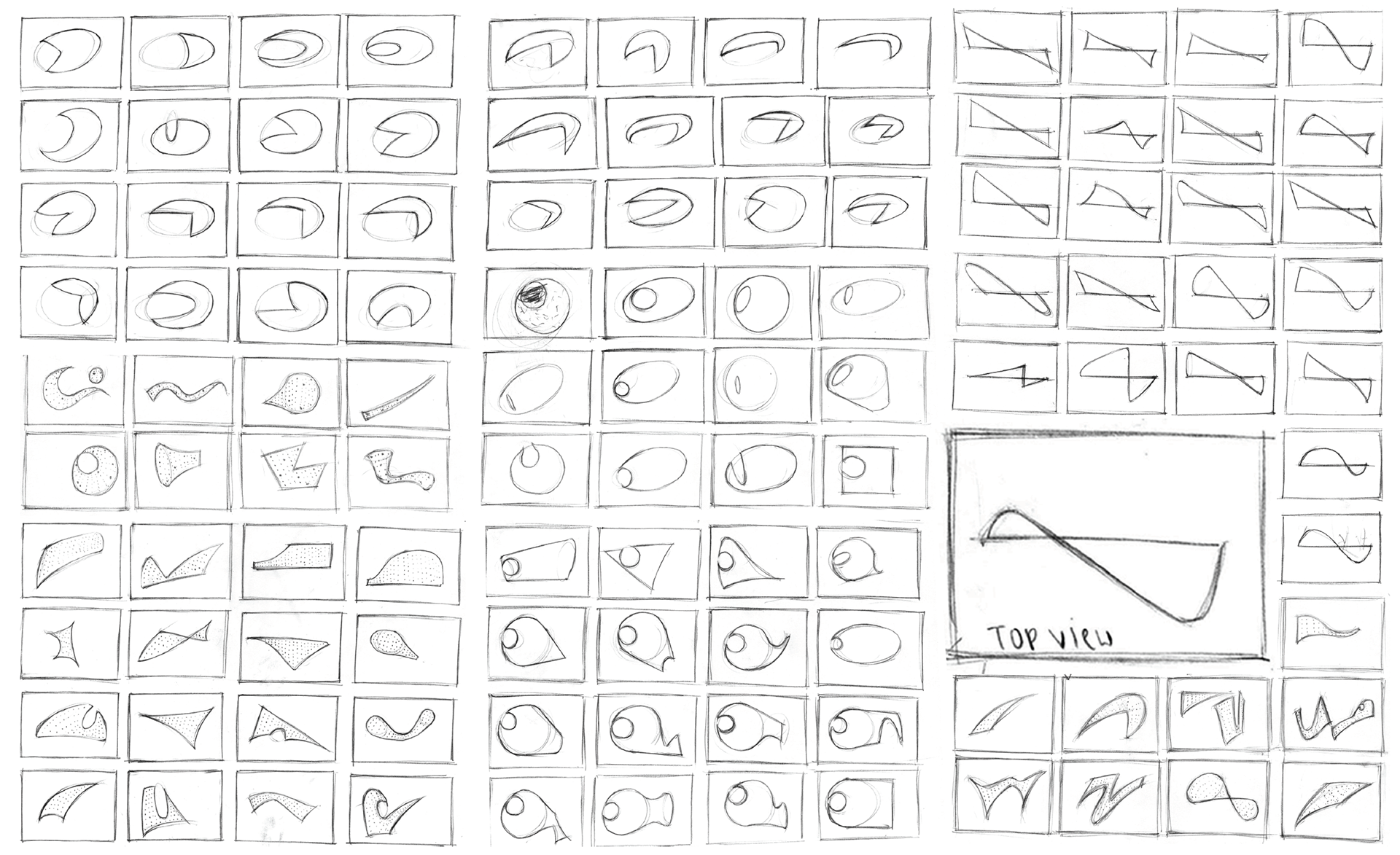 One of the ways I attempted to make the medium unrecognizable was through altering the shape. The typical shape of plastic bottles is so distinct that once it is cut, people tend to recognize less of it. Based on my observations, I also realized that the bigger the project, the harder it is going to be to recognize the medium at first glance.
Hence, I purposely enlarged the scale of the project to fulfill the goal. Various qualities of the bottle itself additionally aid conveying the theme of the project. The contrast in the shape of a plastic bottle and the end product disclose how there are no limitations in mediums.