People interact with things all the time. And it is the designer's responsibility to provide enough visual cues to make the user interact with the object in the way the designer has envisioned. This special carrier project centered around creating a cardboard-only carrier (glue and tape are not allowed) for macarons and providing enough visual cues for the user to instinctually know how to open the carrier. 
​​​​​​​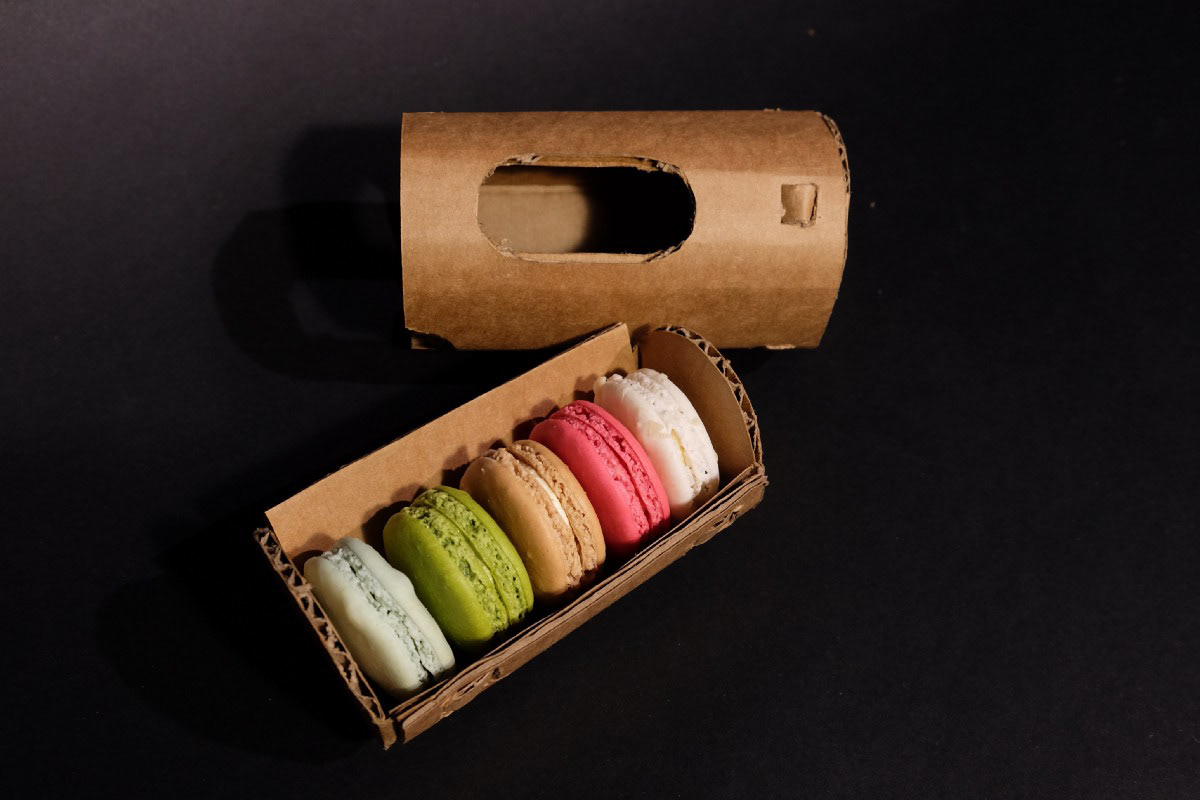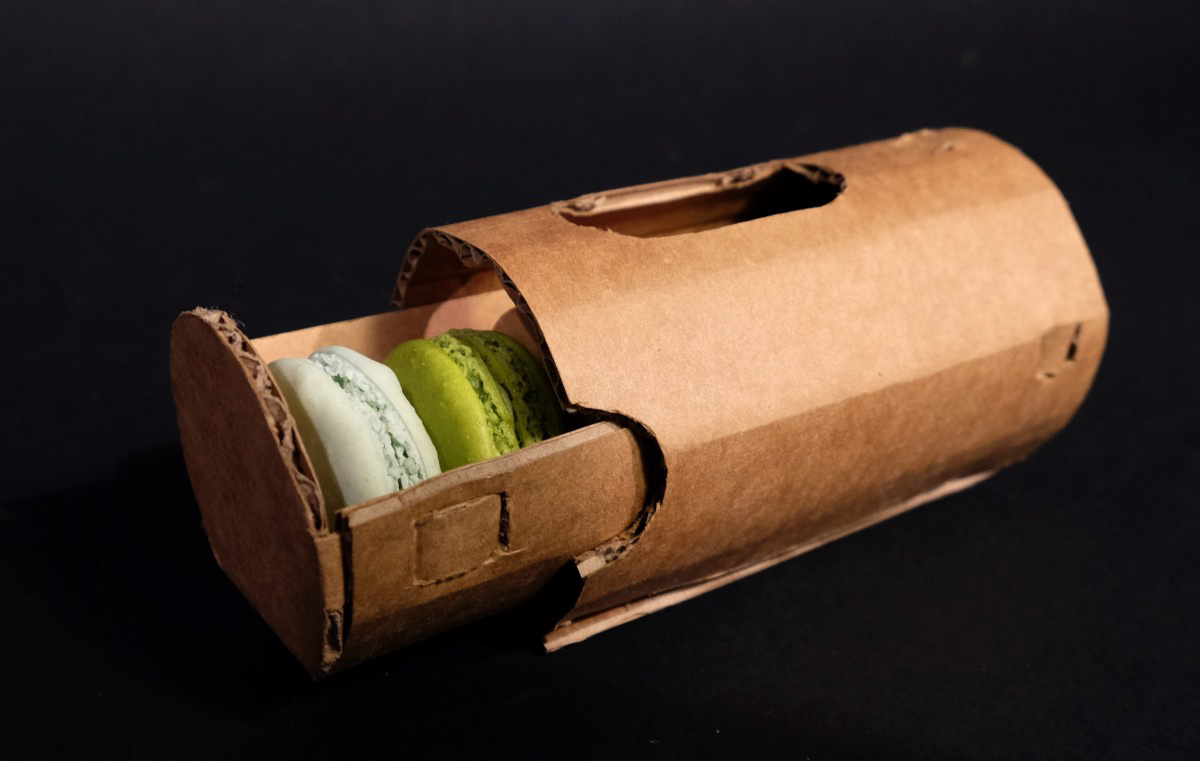 After creating multiple iterations of the shape and misleading visual cues, I settled with this design for the carrier. It mimics the cylindrical nature of macarons, has a flat bottom to indicate top and bottom, semi-circle hole on the sides to hint the user open by pinching the sides, and a window to reveal what is on the inside.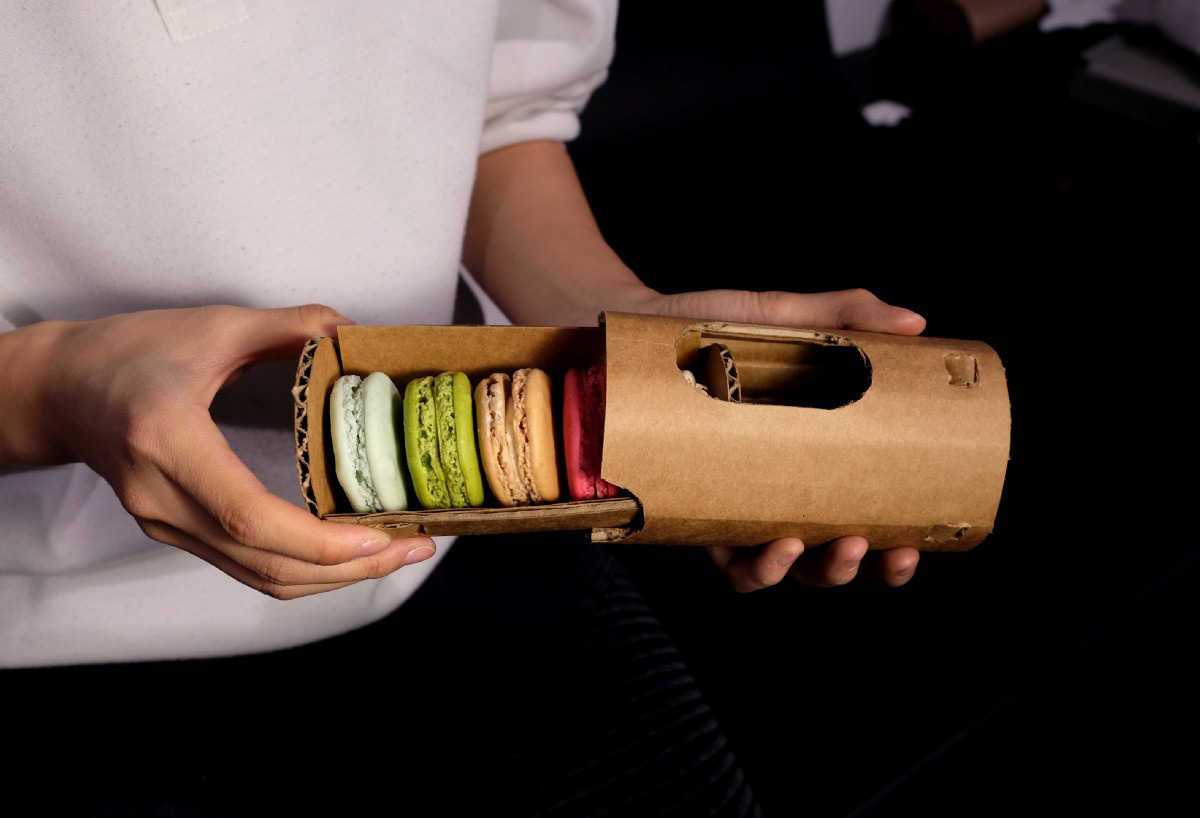 These are the photos of a user interacting with the carrier. Because the carrier immediately reveals the macarons once opened, the user can easily take out the sweets without being concerned of breaking the shells of macarons.