Light is something that is part of our daily lives. This project was even to further explore the affordances of light and paper while working in a specific context of eating a meal at a home.
The goal of this project is to create a light engine that aids a few friend eating a meal at a home using white paper, a light bulb, and a power cord.
After creating multiple iterations of the light engine, this is my final design of the light engine. It has a smooth, sleek curve on the side and illuminates warm yellow light. The color of the light is very inviting, and the combination of points and curves create a unique look.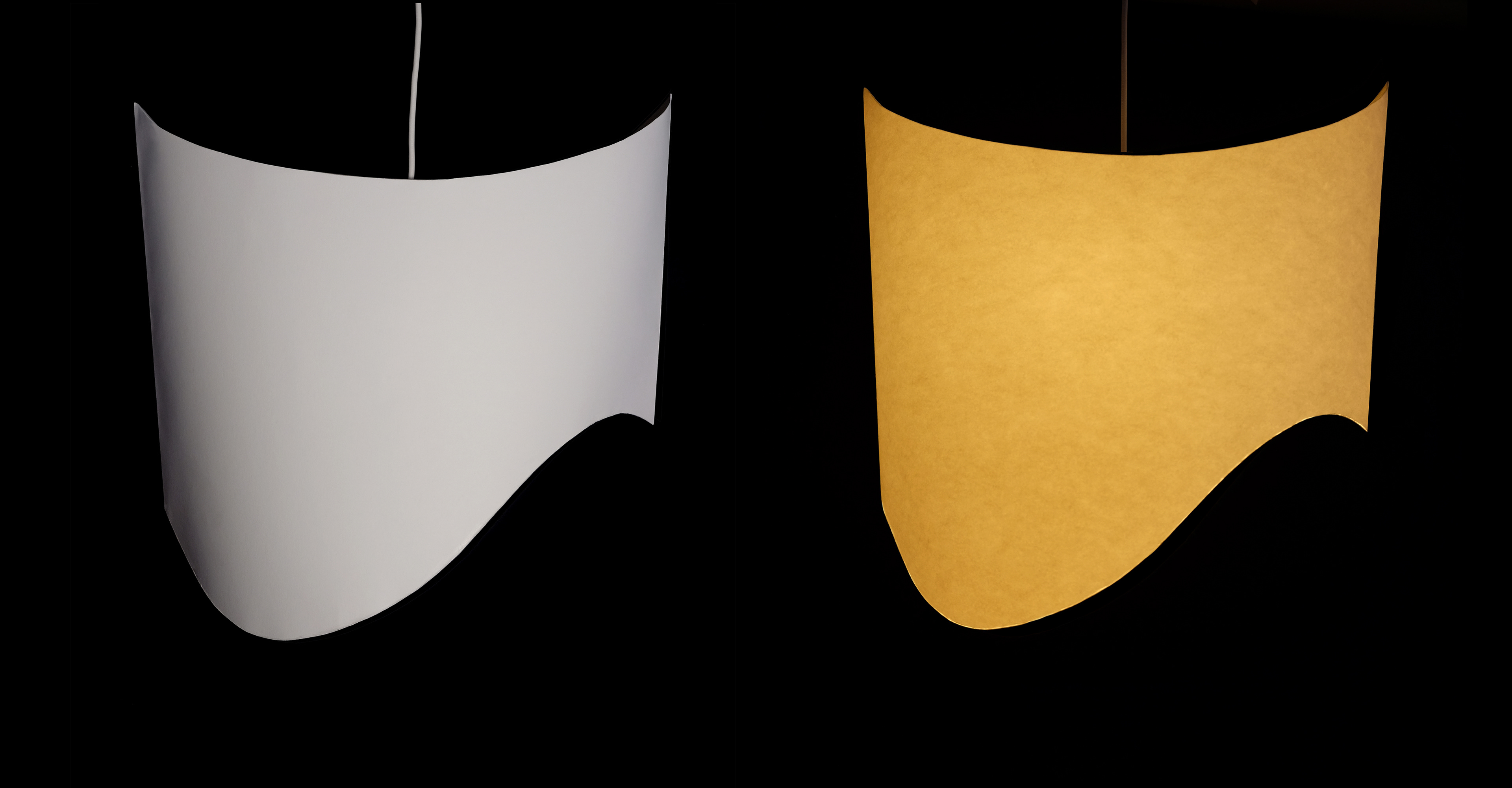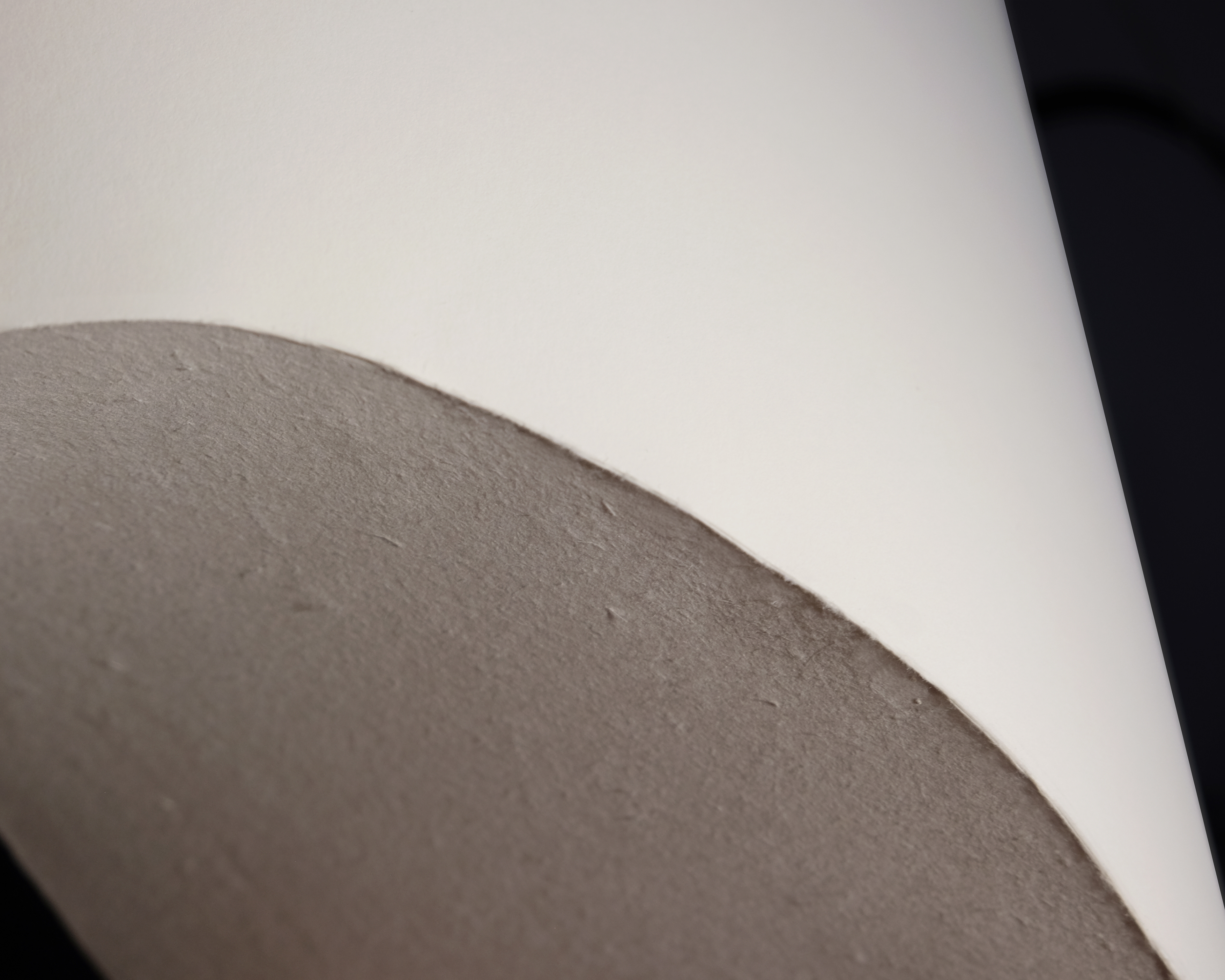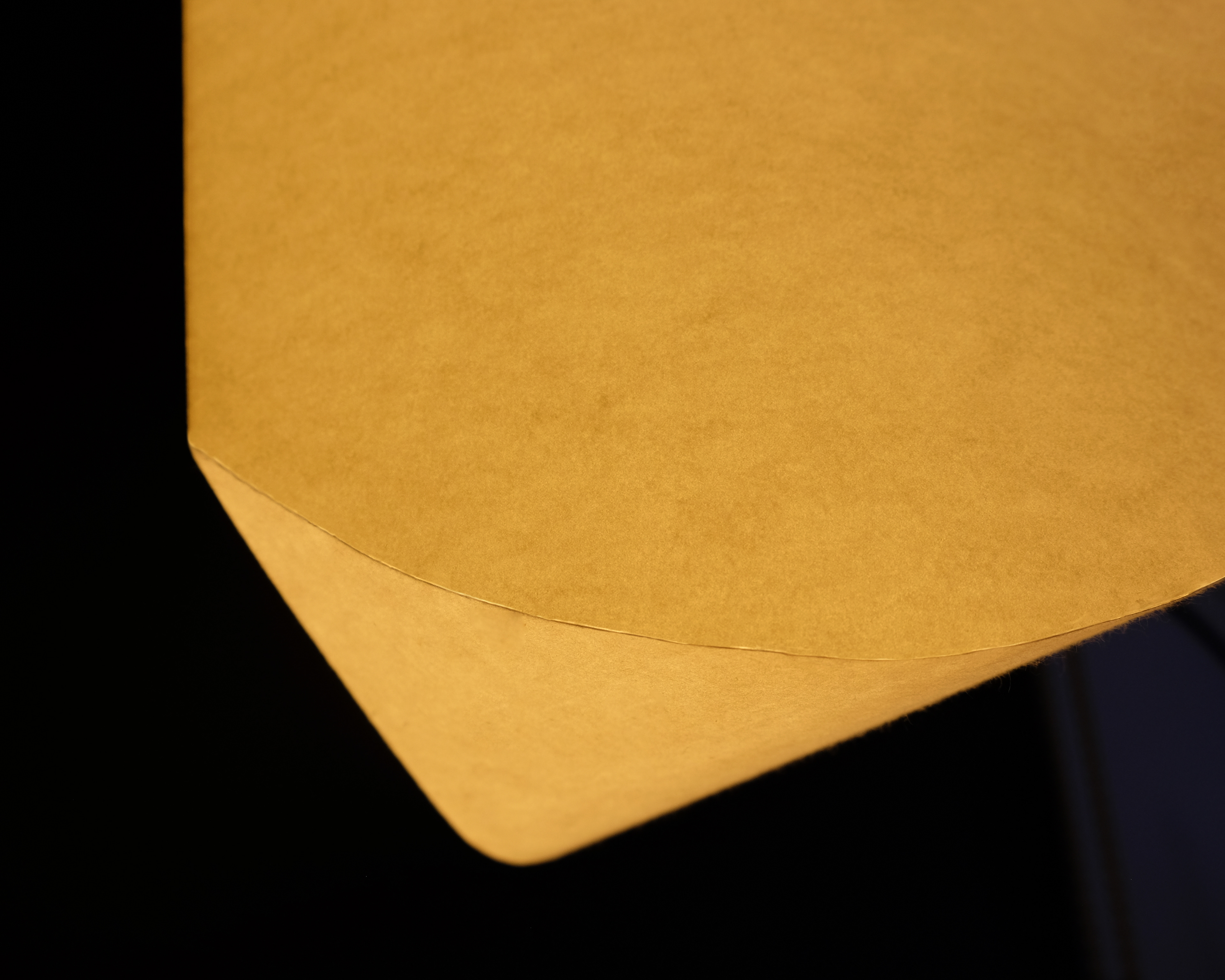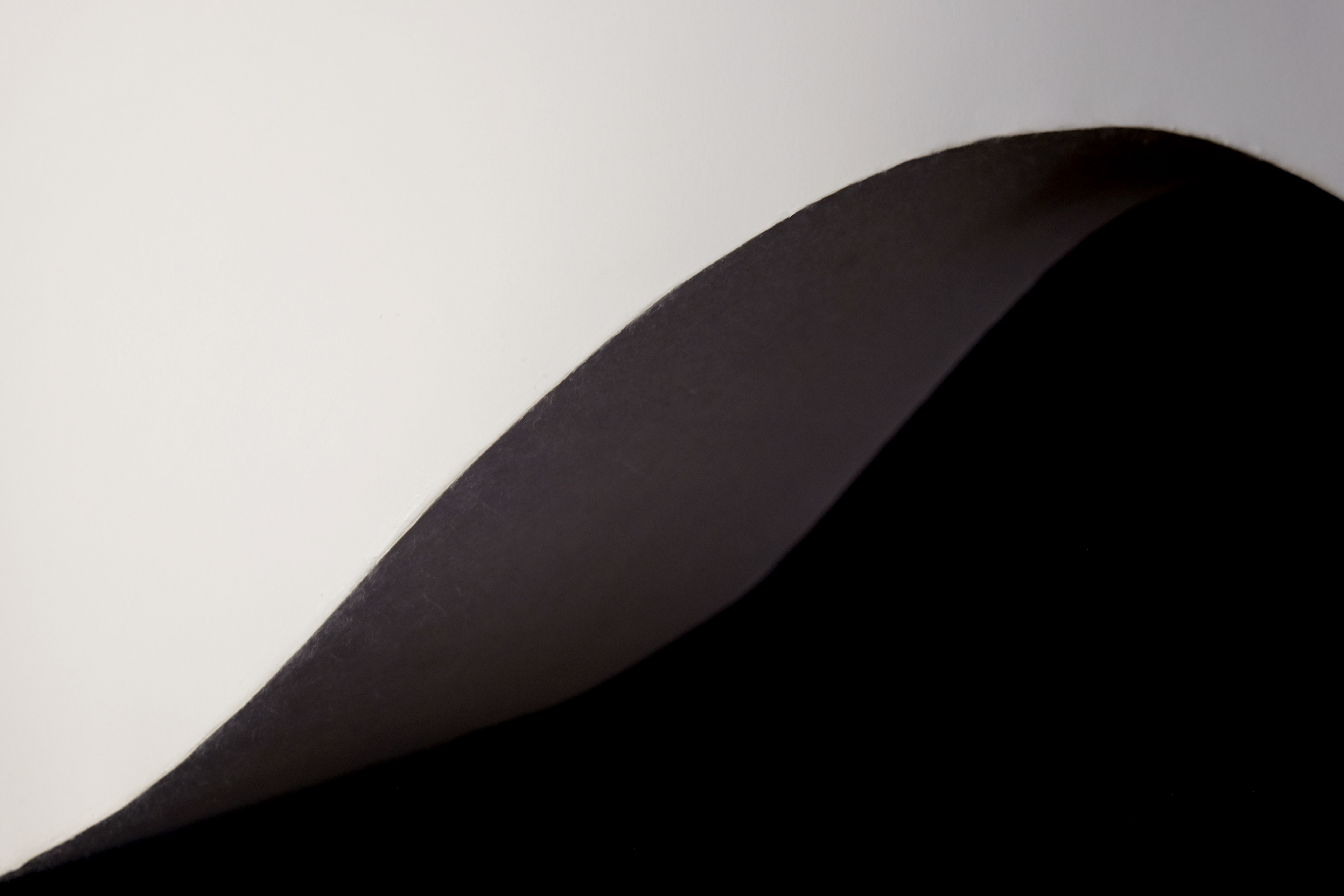 The light engine is unique in a sense that it has various faces depending on the angle one is viewing the lamp. Like the close-up photos above, the light engine has multiple curves that engage the viewer.