As more people became aware of preventive health care, cold pressed juice became a social trend. Although it is more expensive compared to traditional condensed juice, cold pressed juice is popular because it has more vitamins, minerals, and enzymes. I wanted to design an imaginary logo to study how one can attract customers through a simple, clean logo. With this simple logo, customers will be able to identify the brand without checking the words on the package.
The goal of this project is to create a logo for an imaginary pressed juice company, 100% juice.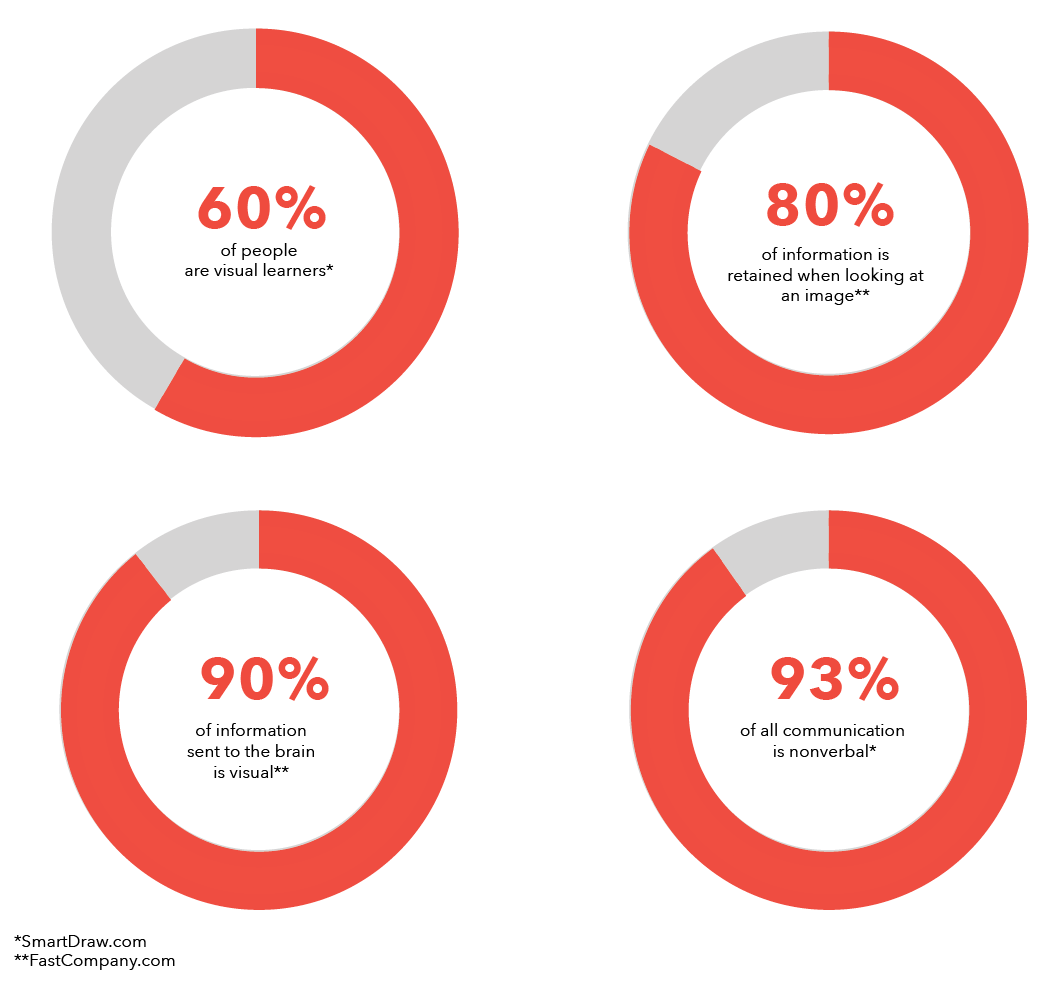 Because humans remember visuals better than texts, images are essentially stronger than words. Hence, the logo of 100% Juice company will be focusing on shapes, instead of words.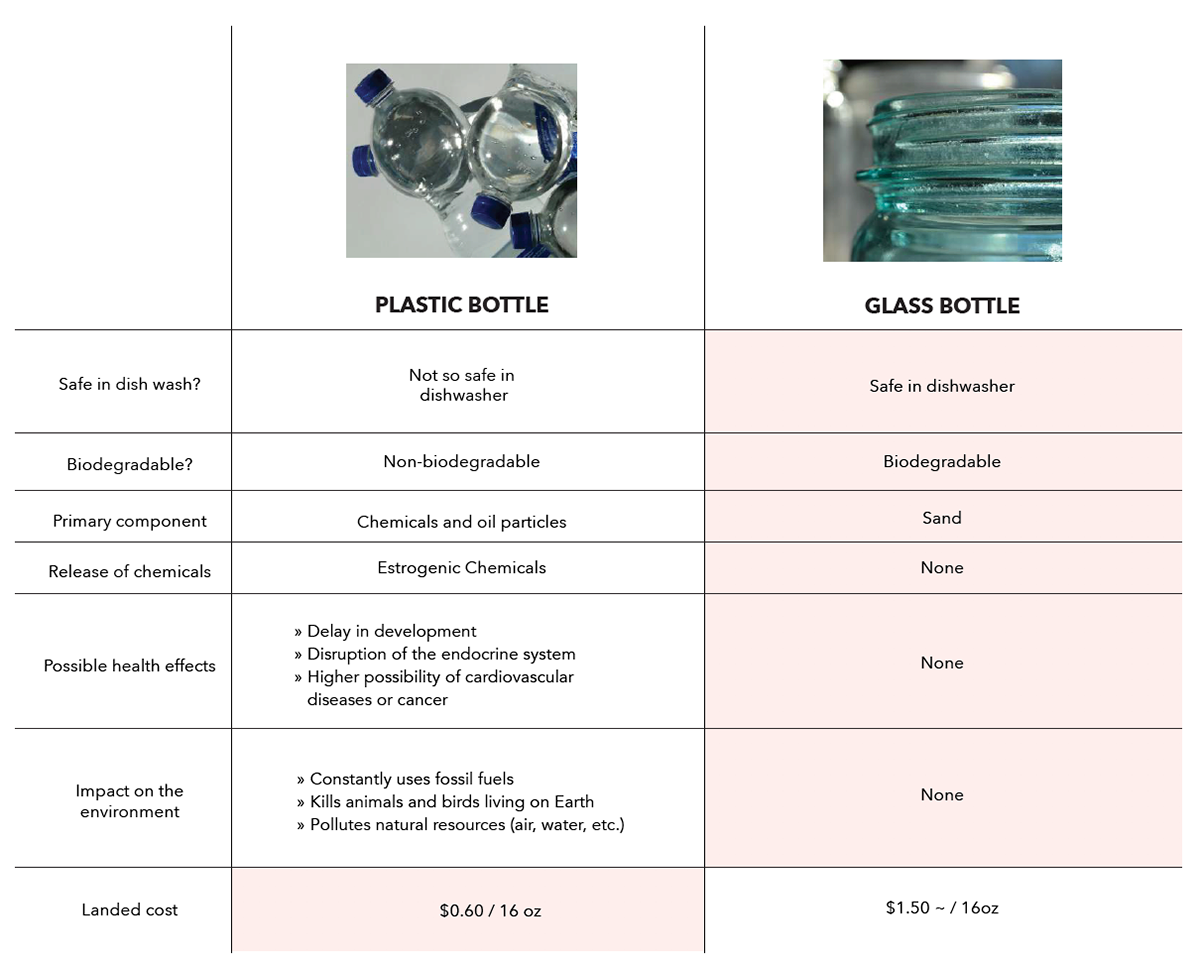 Although a glass bottle is more expensive, using a glass bottle instead of a plastic bottle is ultimately a better option; it does not harm the environment nor release harmful chemicals for our bodies.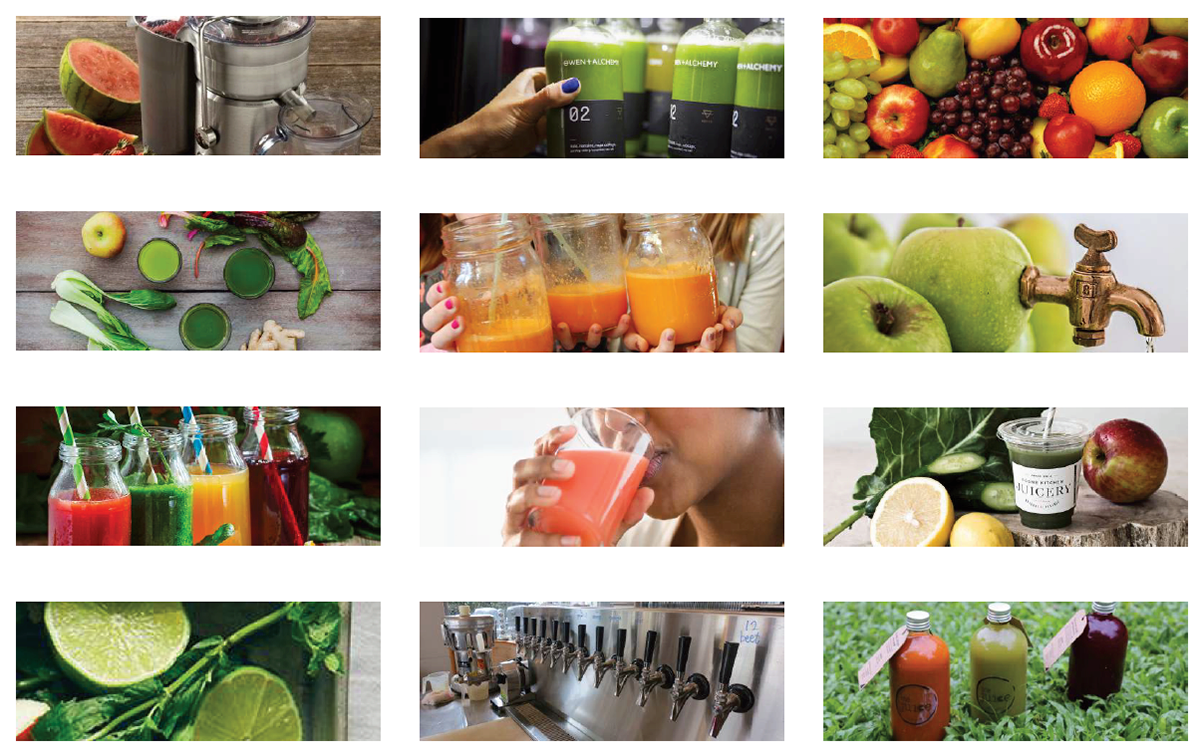 03. Logo Sketches and Early Ideas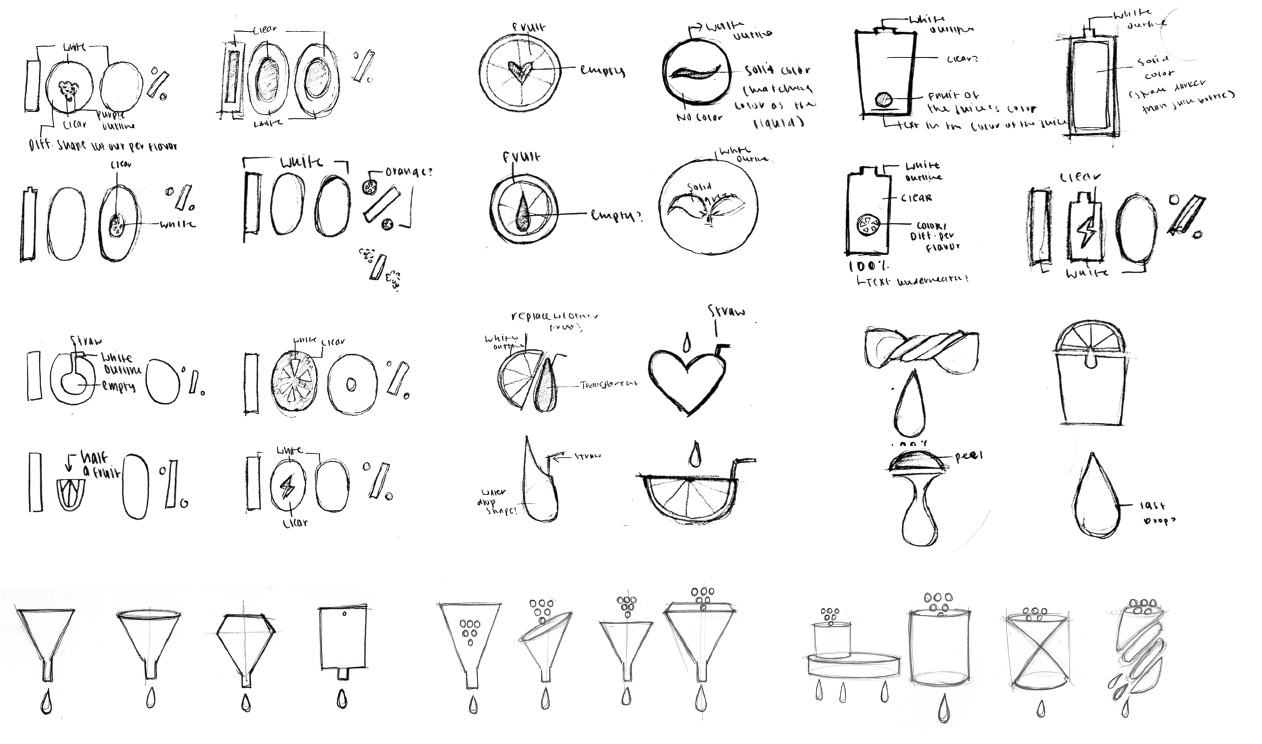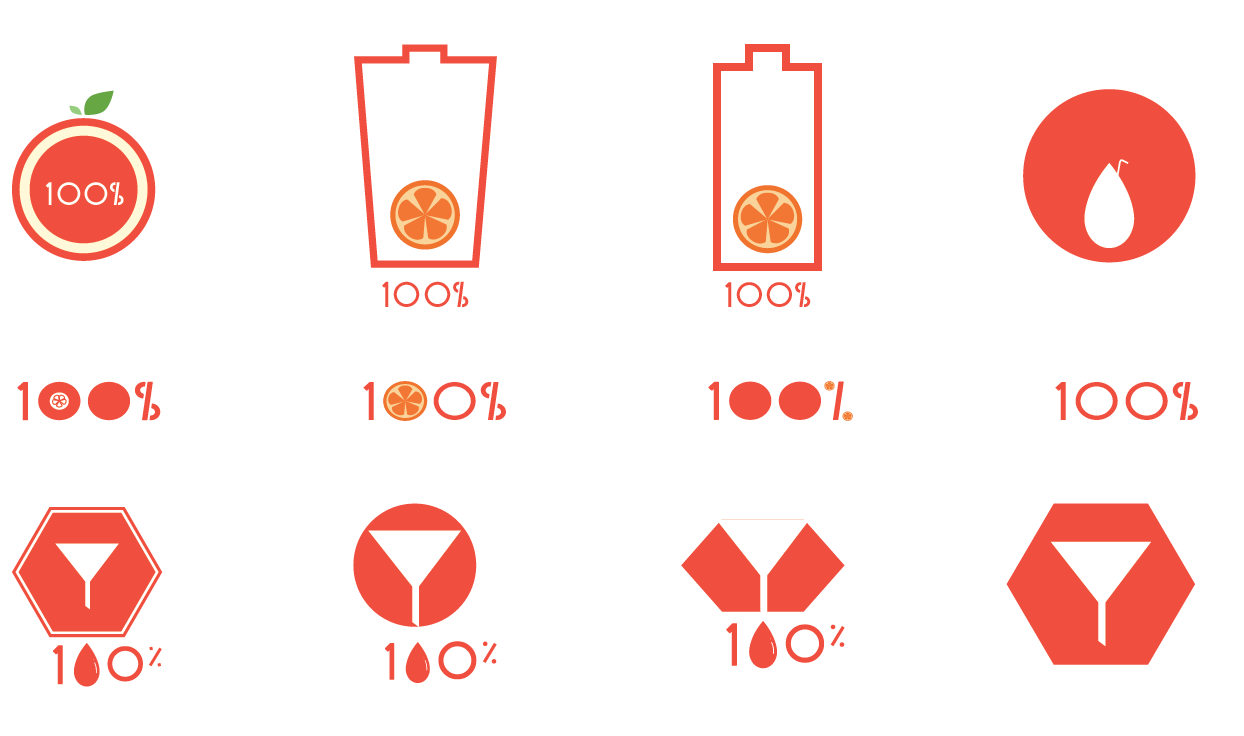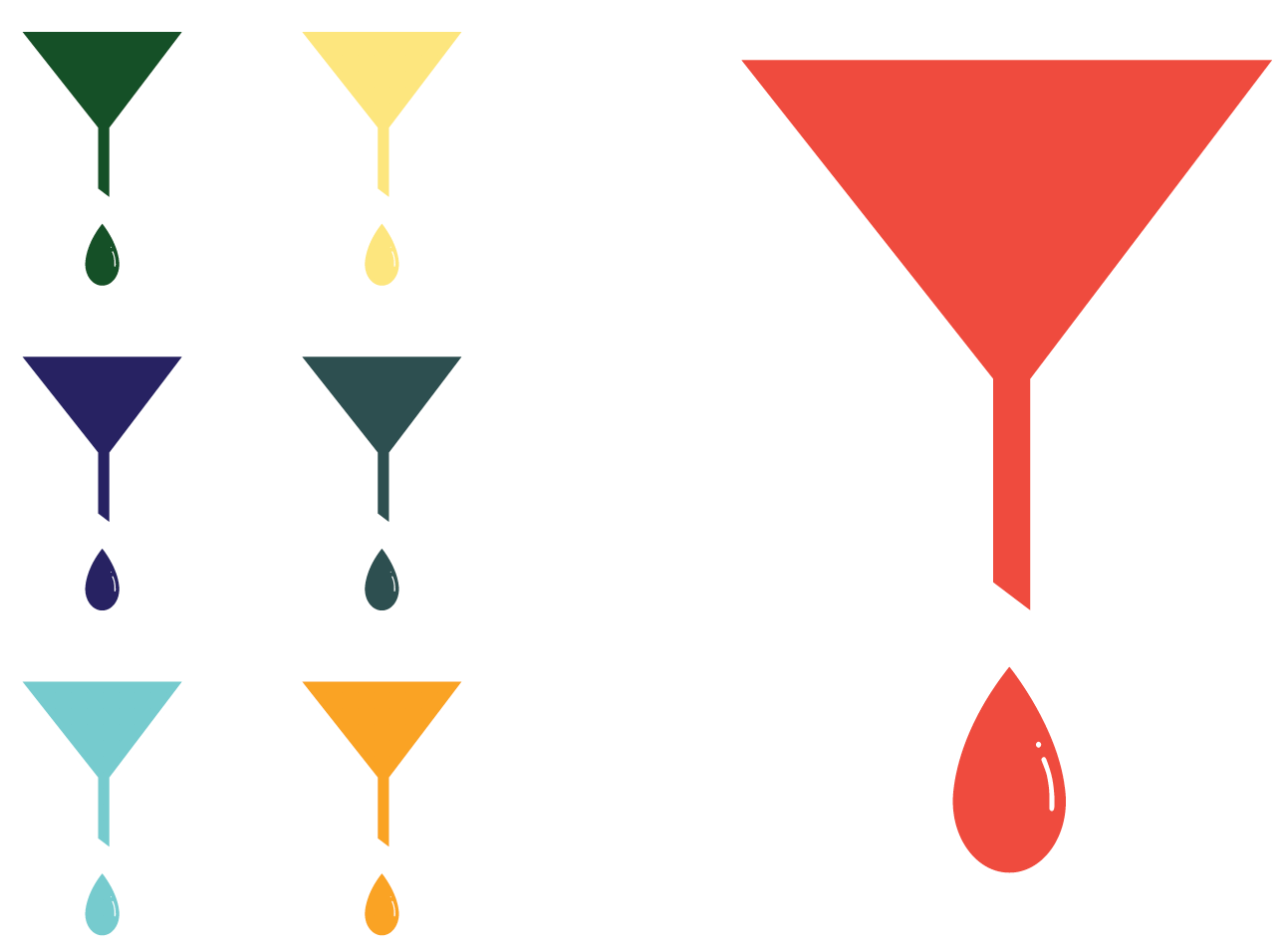 The designed logo is inspired by juice pressers. The logo underlines that the juice is freshly squeezed and ready to serve. Because it does not have text incorporated into it, it is distinctive and notable compared to the logos by other companies.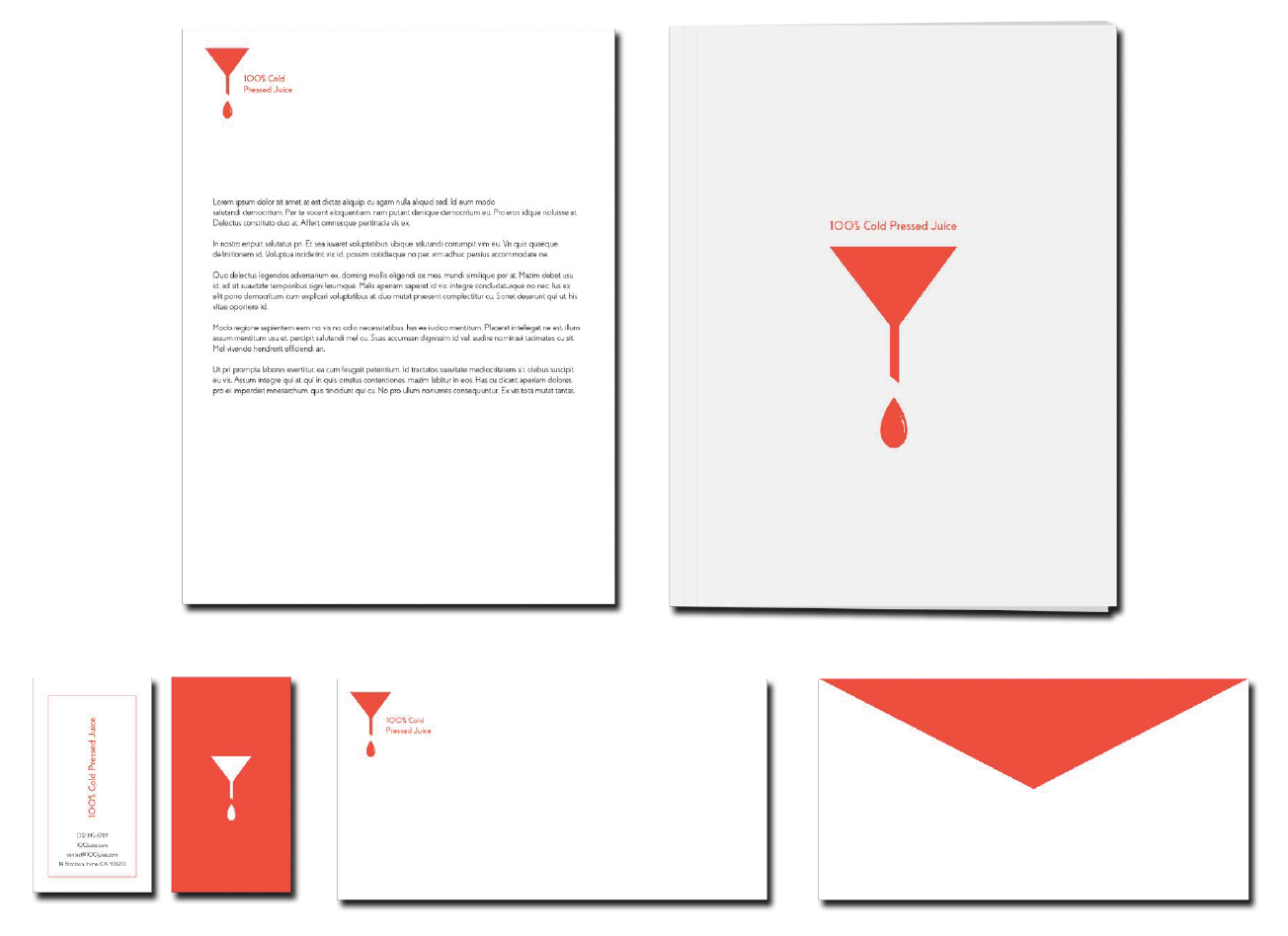 05. Layout Sketches and Early 
Ideas