Using a 60*12*1" poplar, create a book table by cutting four panels with right angles. This project is about using additive method to create a form that compliments an object (the book). The book table must highlight the book, which should be served as the fifth panel. 
In the middle of the project, the project deliverable became

digital

due to COVID 19 outbreak. So instead of the final physical model, students were asked to create a digital rendering using Solidworks and Keyshot.
The goal of the geo form book table is to leverage the inherent qualities of the materials to create a balanced form that provides structure, support, and stability. 
The book table is for

Sharks and Other Sea Monsters: Encyclopedia Historica

, a pop-up book by Matthew Reinhart and Robert Sabuda.

I wanted to highlight the fun and surprise element of the pop-up book by providing two different positions for the book table: The storage state and the display state.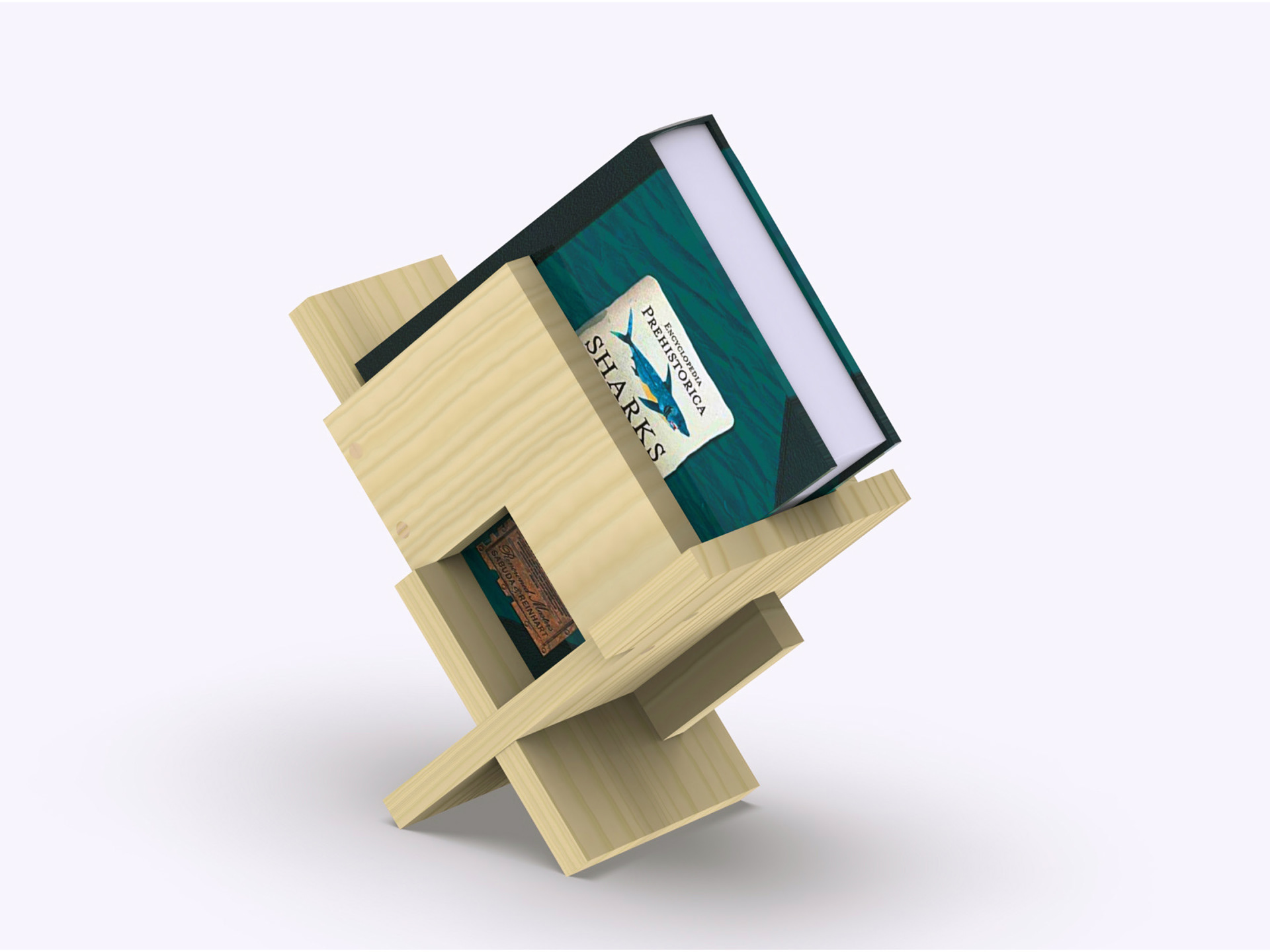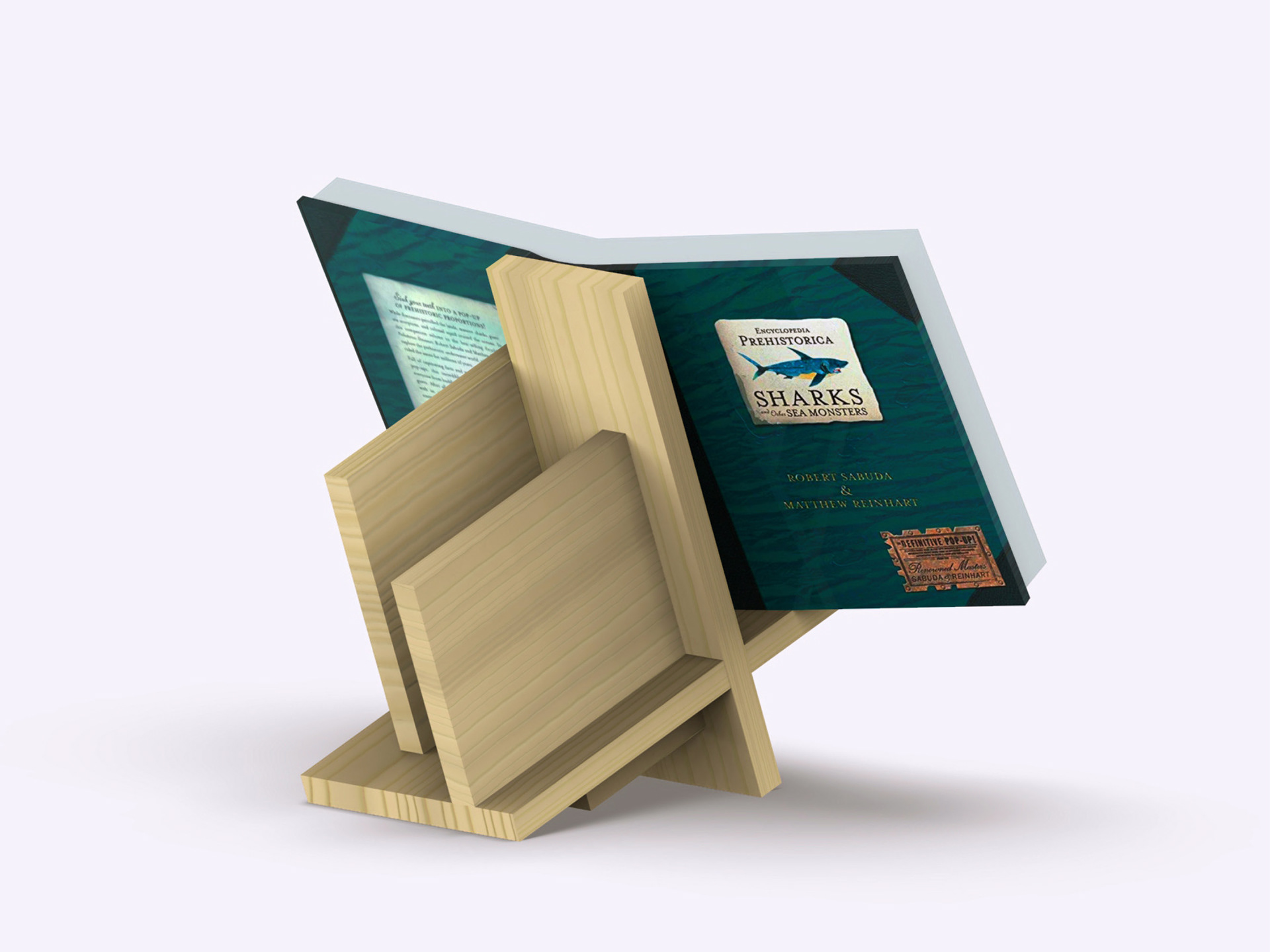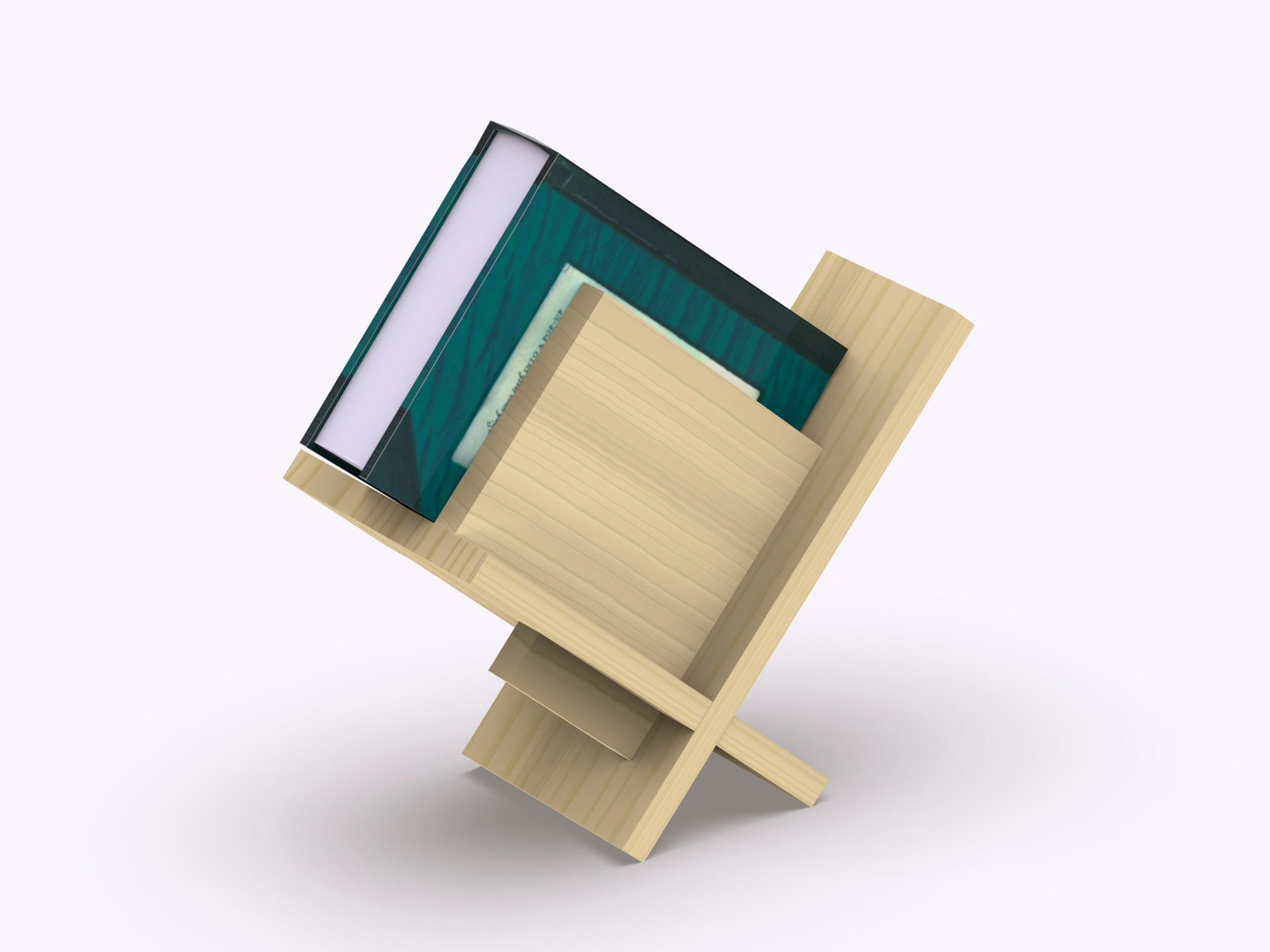 Rendered Book Table using Keyshot